Thermaltakeov Shock gaming headset iz njihove gaming divizije koja se skriva pod Tt eSPORTS nazivom, naočigled izgleda kao još jedan od gaming headseta u nizu. Danas ih stvarno ima mnogo, teško je izabrati onaj pravi u toj gomili, a još je teže kada se suočite s činjenicom da niti jedan zapravo ne možete isprobati i usporediti ako tražite specifičnu boju zvuka, ili u najmanju ruku kvalitetnu reprodukciju istoga. Dizajn je lijep, ali ga pomalo narušava korištenje glossy plastike jeftine prezentacije, ali i nešto kruće konstrukcije, koja neće svima odgovarati kada je udobnost u pitanju. Nakon prvih nekoliko nota najnovijeg hita Jelene Roz... ovaj, khm, Californicationa od Red Hot Chilli Peppersa, ostali smo vrlo pozitivnog dojma što se tiče reprodukcije i kvalitete poslušanoga, pogotovo kada cijelu priču smjestimo u segment relativno jeftinog gaming headseta.
Ovaj model sa svojom cijenom od 352 kune definitivno zaslužuje biti u užem izboru pri kupnji. Ako vam se ne sviđa ova klasično crna boja slušalica, Shock dolazi u šest različitih boja, od kontrastno bijele, do zelene i plave, preko crvene, narančaste i žute. Iako se mikrofon može zaokrenuti prema gore, tako reći tim potezom i "pospremiti" ukoliko ga ne mislite koristiti, istim pokretom on se ne isključuje automatski, već ćete to morati učiniti na daljinskom na kojem se također nalaze kontrole za glasnoću. Od konekcija imamo klasične odvojene 3,5 mm konekcije (microphone in, audio out), te se na njih nastavlja vrlo dugačak kabel od 3 metra.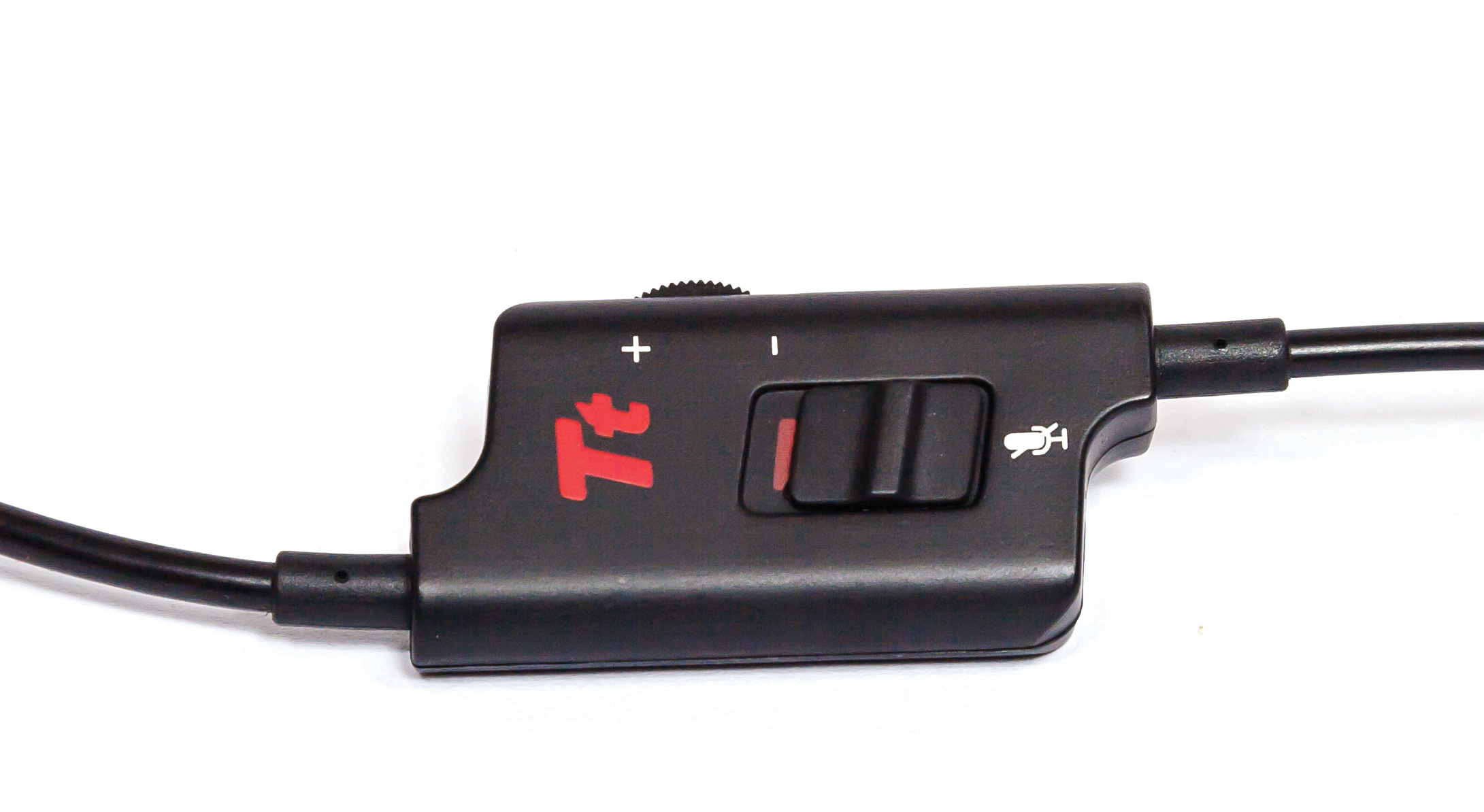 Danas neizbježni dodatak

Kontrola pod prstima

Za kraj, napomenut ćemo dvije praktične činjenice koje prate ovaj model, a to je da su slušalice sklopive, te da uz njih dolazi i torbica u koju ih možete pospremiti.