Siva pivot Katica


Ovaj IPS model prilično je dobar za sve namjene, no niti u jednoj neće biti top of the line. Krenimo od izrade. Iako na prvu vizualno izgleda vrlo dobro, pomnijom inspekcijom taj se dojam nešto istopio. Metalna baza stalka obložena je plastikom koja imitira aluminij i ta se sivo crna imitacijska shema nastavlja i na cijelom kućištu.



Ono čvrstoćom ne ulijeva maksimalno povjerenje, ali će se lijepo uklopiti i u poslovni i u kućni prostor. S prednje stranice bezzeless dizajn s tankim rubovima od 7, odnosno s donje strane 8 mm, a sa stražnje strane jednolična siva ploha koja sučelja ima skrivena s donje strane uz hvalevrijedan dodatak dva USB 3.0 utora sa strane monitora. Model U2717D nastalja tradiciju već iskušanog kvalitetnog Dell stalka koji pruža velike mogućnosti namještanja, od pomicanja gore-dolje, preko blagog tilta prema nazad do pivot mogućnosti. S donje strane desno nalaze se četiri tipke za navigaciju kroz izbornike te dodatni gumb za paljenje/gašenje monitora.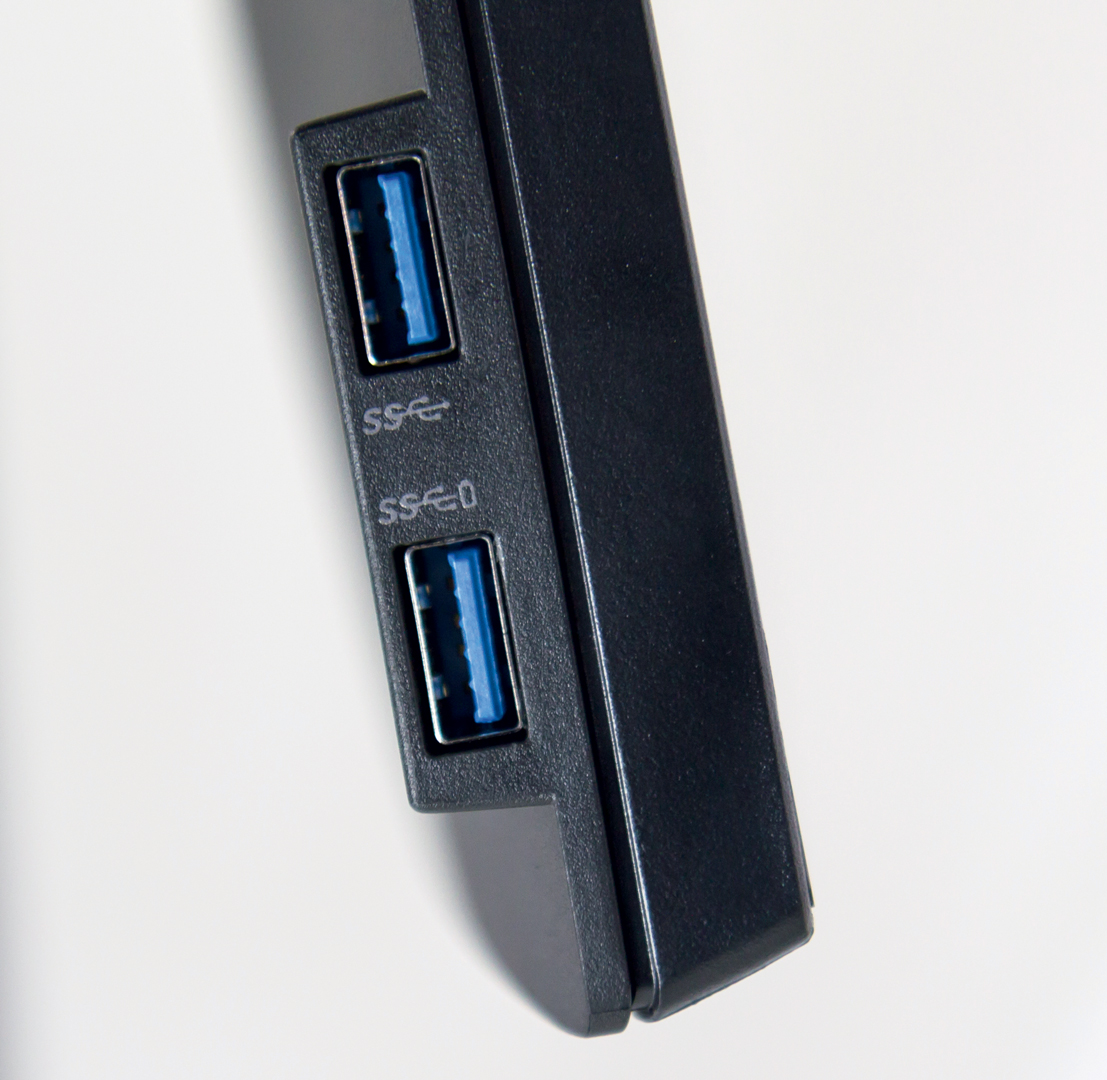 Na tvorničkim postavkama slika je izrazito oštra te je pogodna za instantni rad na desktop aplikacijama, no niti igre ovdje neće patiti.Prema tvorničkim postavkama boje su podešene na toplije nijanse, što će utjecati na manji umor očiju pri dužem radu.



Monitor ima vrlo dobre performanse, počevši od izmjerenog kontrasta, preko kvalitete prikaza boja (ima Dell još jačih modela iz UltraSharp serije), a niti test brzine matrice nije pretjerano razočarao. Nije za zagrižene gamere, ali je itekako sposoban za igranje. U2717D pokriva 99 posto sRGB spektra i može poslužiti za profesionalce. Što se tiče sučelja, za razliku od Samsungovog minimalizma, Dell je ponudio HDMI, dva displayPort utora (in i out), 4 x USB 3.0 izalaza i jedan ulaz.