Klasičan Samsungov model kao glavnu prednost donosi ispoliran Android sustav uz Samsungove aplikacije i podršku i to na velikom IPS (nažalost ne i AMOLED) ekranu, koji ima vrlo dobre mogućnosti prikaza.
Ekran je u omjeru 18,5:9 i Samsung je jedan od predvodnika duguljastih ekrana, pri čemu J4+ ne izgleda usko poput flagship S serije.
Kvaliteta upotrebljenih materijala je vrhunska, pa uz prednju ima i zadnju stranu izrađenu od stakla, a dvije plohe na okupu drži aluminijski okvir. Imate dojam premium dizajna kojemu je mana iznimna prijemčivost zadnje strane na packe.
Samsung Galaxy J4+ opremljen je Snapdragon 425 čipsetom s četiri procesorske jezgre na 1,4 GHz, a uz to ima 2 GB radne memorije, što nije hardver koji će vas izuti iz cipela.
U našem je testiranju imao skromne benchmark rezultate, a u realnom korištenju bili smo zadovoljni, što bi mogao biti rezultat dobre optimiziranosti sofvera.
Ono u čemu je Samsung iskočio bio je test kvalitete kamere s ujednačenom kvalitetom stražnje kamere od 13 megapiksela i prednje selfie snimalice od skromnih, ali učinkovitih 5 megapiksela. Na selfie kameri malo je zasmetao šum, ali su prikaz boja i oštrina bili vjerni.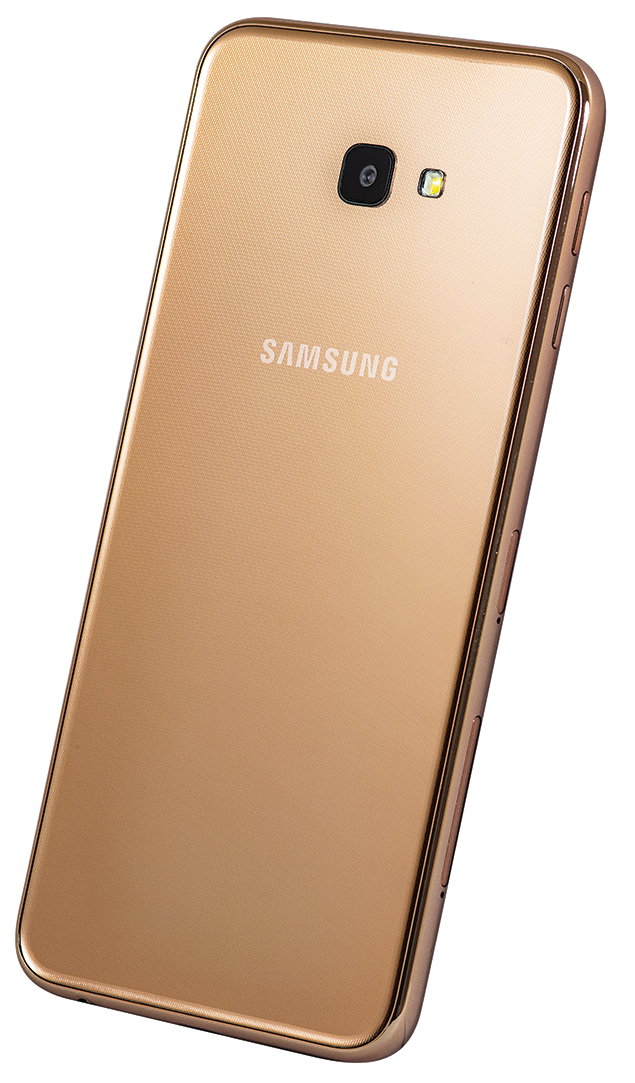 Sa softverske strane Samsung je ponudio Android 8.1 i Samsung Experience 9.5 nadogradnju. Dojam je da uređaj radi malo bolje nego što bi trebao prema komponentama koje su ugrađene u njega.

Problem je u 2 GB radne memorije, koji neće odoljeti testu vremena, dok je za ovu cijenu 32 GB prostora uz mogućnost proširenja microSD karticom očekivana i prihvatljiva opcija. Trebate li dorađeniji softver i veliki ekran uz kvalitetnu izradu, J4+ je vrlo dobar izbor.
Uz gigu RAM-a više i malo jači procesor teško bi ga netko pobijedio u Best Buy utrci. Ovako se performansama uklopio u kategoriju.