Asus se konstantno trudi donijeti najaktualniji hardver u svoje prijenosnike, pogotovo kada je riječ o gamerskim modelima poput G serije, a pogotovo kada je riječ o novim modelima dediciranih grafičkih kartica za prijenosnike, jer što je zapravo takav segment prijenosnika bez jake grafičke kartice. G750J imali smo prilike testirati prije nekoliko brojeva, a od onda se nije puno toga promijenilo.
Dizajn je ostao gotovo identičan, uz malu promjenu sa stražnje strane koja se tiče ispušnog i rashladnog sustava prijenosnika. Čak je i dobar dio "utrobe" ostao sličan, ali on ionako ovisi od konfiguracije do konfiguracije, jer se kao i većina ostalih modela prijenosnika i ovaj može pronaći u različitim verzijama. Za razliku od prošlog testiranog modela, ovaj ima čak 32 GB RAM-a!
Da, dobro ste pročitali, 32 GB RAM-a odnosno četiri puta po 8 GB sticka od 1600 MHz. Procesor je isti kroz cijeli opus, jedan od trenutno najjačih, Intel Haswell based mobilni model procesora Core i7 – 4700HQ koji kuca na impresivnih 3,4 GHz. Uz sve to stala je čak kombinacija dva mSATA SSD u RAID 0 polje s ukupnih 240 GB prostora te 1 TB 2,5 tvrdi disk. Kao šećer na kraju dolazi potpuno nova nVidijina GeForce GTX 880M koja je po performansama gotovo u rangu desktop modela GeForce GTX 760.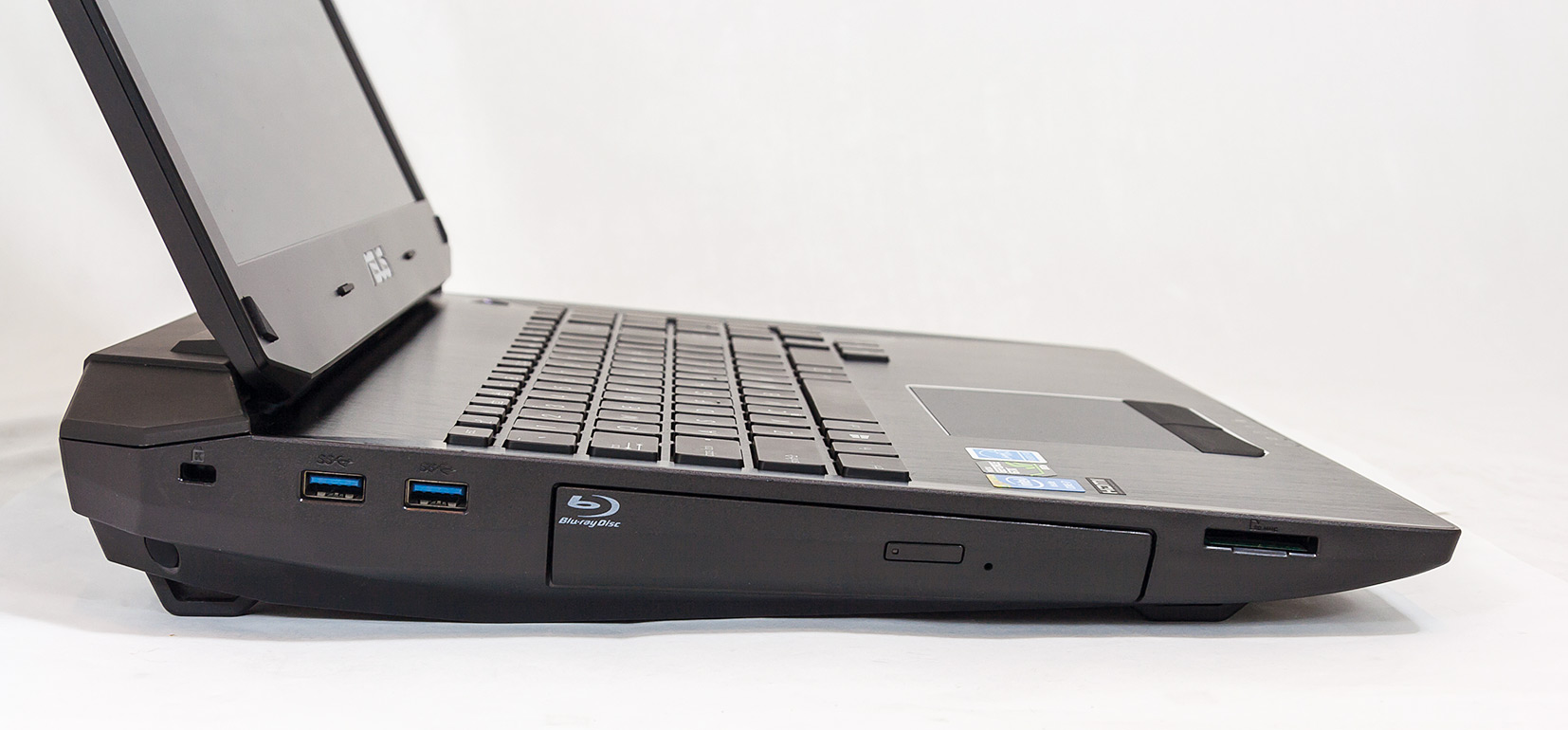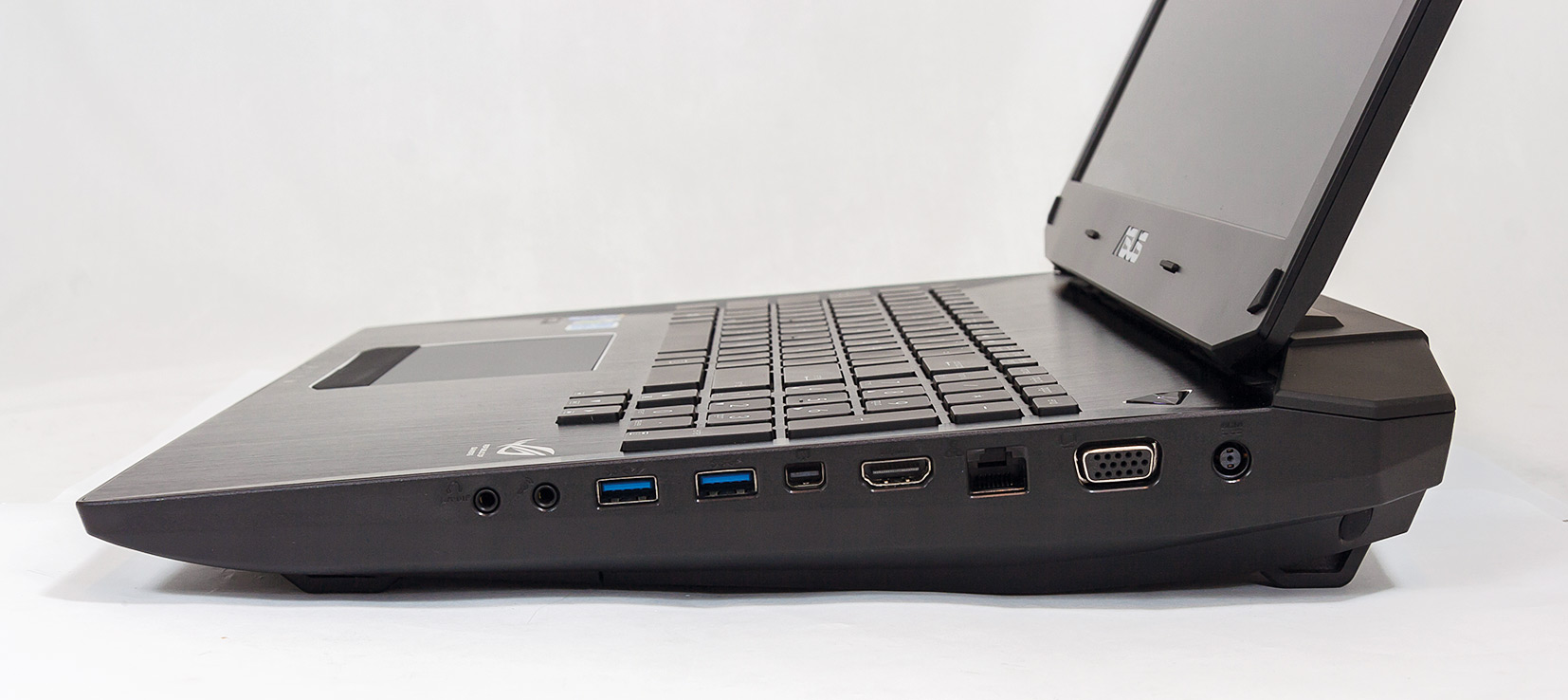 Skoro kao desktop računalo

: G750J ima čak četiri USB 3.0 priključka, a osim HDMI i VGA izlaza, tu je combo Thunderbolt / DisplayPort konektor

Ovo daje impresivne i zadovoljavajuće performanse za hardcore 1080p igranje, to je ujedno i nativna rezolucija 17,3" monitora ovog modela, a koji je ujedno svojom kvalitetom prikaza još jedna svijetla točka ovog modela.