Tako i Point X2 dolazi s Mediatekovim čipsetom, ali kao bonus u ovoj nižoj cjenovnoj kategoriji Vivax je ponudio 3 GB radne memorije.
Osmojezgreni procesor čije jezgre kucaju na maksimalnih 1,5 GHz polučio je solidne rezultate u testnoj skupini, odnosno dosta slabe ako se gleda ukupno tržište pametnih telefona. S ovim telefonom nećete imati onaj brzi korisnički doživljaj, ali ćete ga moći koristiti za sve aplikacije i igre.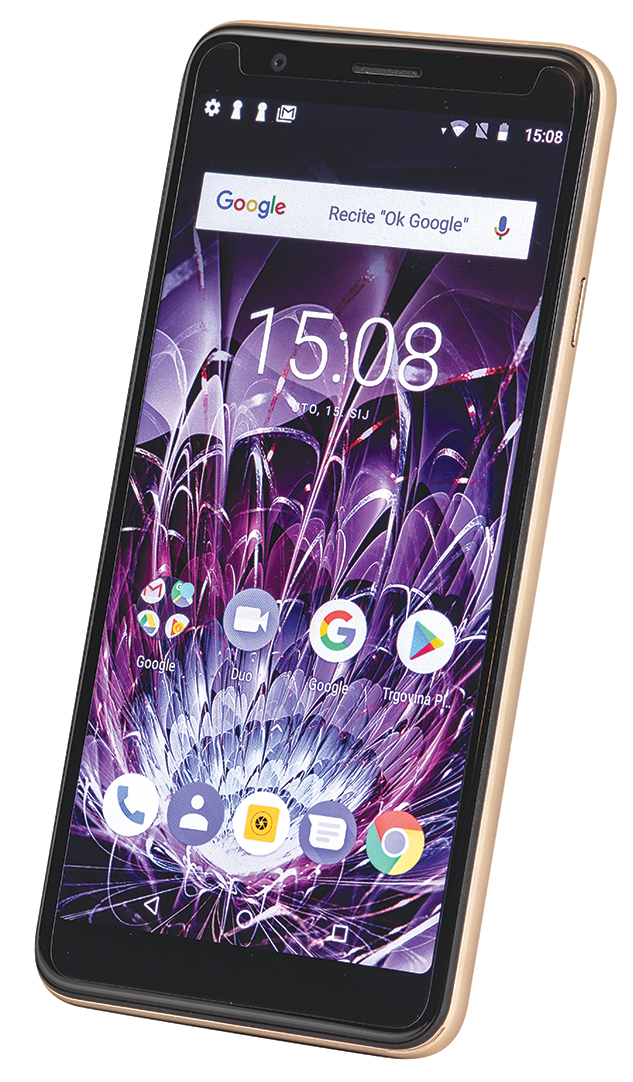 Na dizajnu se dosta radilo, pa s prednje strane ekran zauzima veliku površinu, za što je zaslužan i omjer stranica od 18:9, čime Vivax prati aktualne trendove. Nama je došao Point X2 u zlatnoj boji, koja malo diže priču o dizajnu s elementima već viđenim kod nekih mobitela.
Kućište je plastično, ali ukupni dojam kvalitete izrade je pozitivan. Dodir više klase mobitela prisutan je u dodatnim mogućnostima biometrijskog otključavanja uređaja. Čitač otiska prsta smješten je ispod stražnje kamere i radi brzo i precizno. Probali smo i face unlock, koji mogu zbuniti loši svjetlosni uvjeti.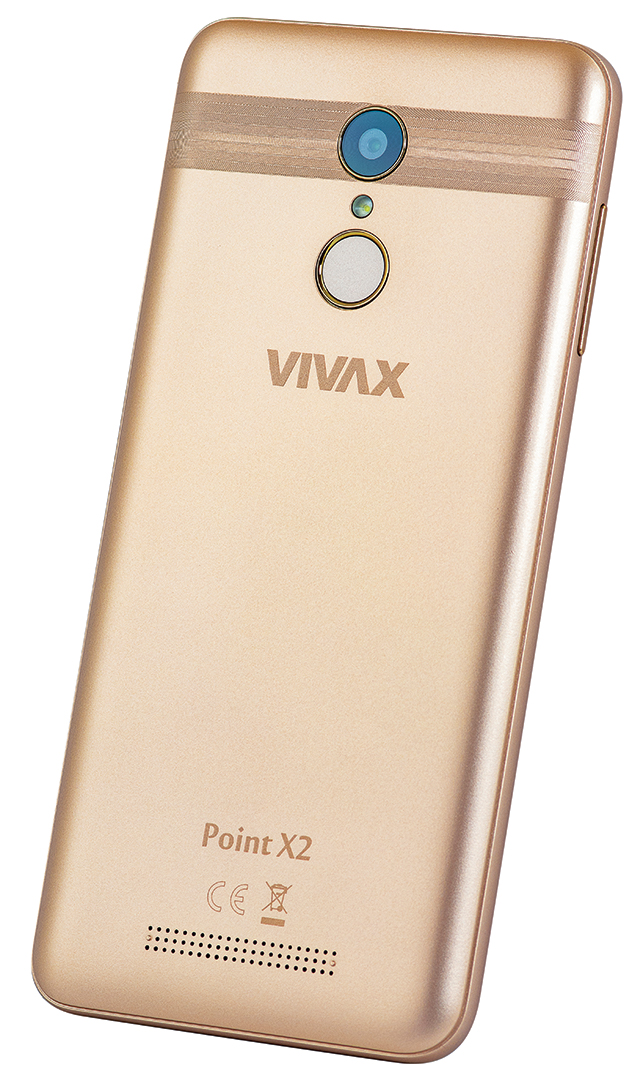 Ne sviđa nam se 16 GB prostora, no to je apsolutni klasik kod svih primjeraka ispod tisuću kuna i uvijek možete, a mi bismo to i savjetovali, kupiti microSD karticu kako biste proširili memorijski prostor.

Vivax Point X2 dolazi s kombinacijom 13 i 8 megapikselne kamere. Stražnja kamera čak se pokazala jako dobrom na našem custom testu, što nas je malo iznenadilo za ovaj cjenovni rang. Selfie kamera imala je prilično vjeran prikaz bez umjetnog zaglađivanja. Telefon dolazi s čistim Androidom 8.1 i sustav je radio fluidno s obzirom na jačinu hardvera.