Popularnost ovog branda teško je ignorirati. Ako nekoga tko je za ovakve zvučnike čuo pitate što o njima misli, reći će vjerojatno da mu se sviđa to što koriste reciklirane materijale i imaju jedinstven dizajn. Sve to stoji i na prvi se pogled može vidjeti koliko je dizajn drugačiji te koliko zapravo atraktivno izgleda.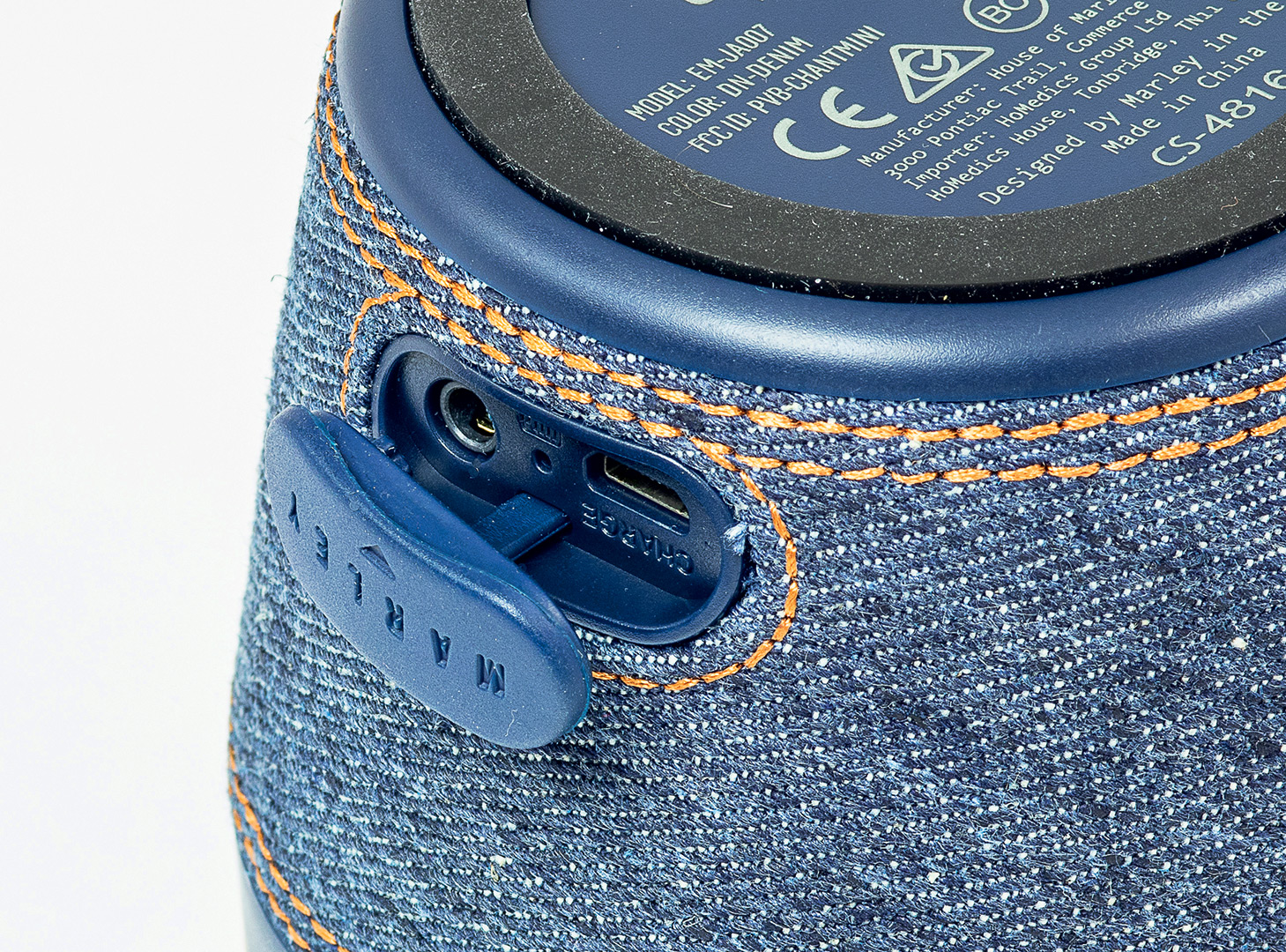 No pogledajmo njegovu funkcionalnost. Uz LG-jevu ponudu, jedan je od rijetkih koji imaju zvučnik usmjeren izravno u zrak. Prednost ovog dizajna je ta što svi oko njega mogu jednako uživati u glazbi, a najbolje, naravno, funkcionira kada je stavljen na pod ili niži stolić za optimalnu reprodukciju. Glasnoća je standardna za ovako malen zvučnik te može ispuniti prostoriju bez većih problema.

Najveći nedostatak su visoki tonovi jer zvučnik više preferira baseve, a solidno se čuje sve do nekih 85% glasnoće kada zvuk postaje nejasan, no neće previše zamarati ljude ako slušaju na otvorenom. Uz Bluetooth 4.1 dobivate oko 10 metara udaljenosti od izvora glazbe, nakon kojih počinje zastajkivati, a objekti koji se nađu na putu tu udaljenost mogu i umanjiti.



Kako smo već rekli, brand je podigao ime na obnovljivim materijelima te različite boje donose i različite materijale, a naš je plavi s uzorkom trapera. Zvučnik ima otpornost na elemente od IPx4 certifikata, što znači da može preživjeti dodir s vodom, no nemojte ga baš ostaviti na kiši.

Ako ste tip kupca koji želi podržati način na koji brand radi, svakako s ovim zvučnikom nećete požaliti, no ako vas zanimaju samo performanse, možete proći i jeftinije, ili pak za taj novac ipak kupiti nešto s više snage.