Vrlo jak mini model iz Sonyja i dalje nastavlja u istom stilu trčati po najbržoj traci - nudi najjače performanse, u kompaktnom izdanju. Kod drugih proizvođača "morate trpjeti" velike gabarite želite li imati moćan, ali praktičan pametni telefon, dok kod Sonyja imate na izbor veliki Z3 i manji Z3. U odnosu na prethodnika, Z1 Compact, novi je model nešto narastao u svim gabaritima, osim u debljini i masi. Sada je još otporniji na prašinu, dok je vodootpornost ostala na istoj razini (IP68 - prva brojka označava otpornost na prašinu, a druga na uranjanje u vodu).
Rezolucija od 1280x720 piksela sada je raspoređena na 4,6 inča (prethodnik je imao 4,3-inčni ekran), tako da je nešto niži ppi (319), ali su sada boje vjernije, osvjetljenje je daleko jače, a boje više nisu tako isprane kao što su bile na Z1 Compactu. Čak bismo rekli da su boje bile malo i nabrijane kada smo kroz objektiv gledali svijet oko sebe. Ekran sada prikazuje čistiju bijelu boju, dok je kod prethodnika bijela boja bila blago žućkasta.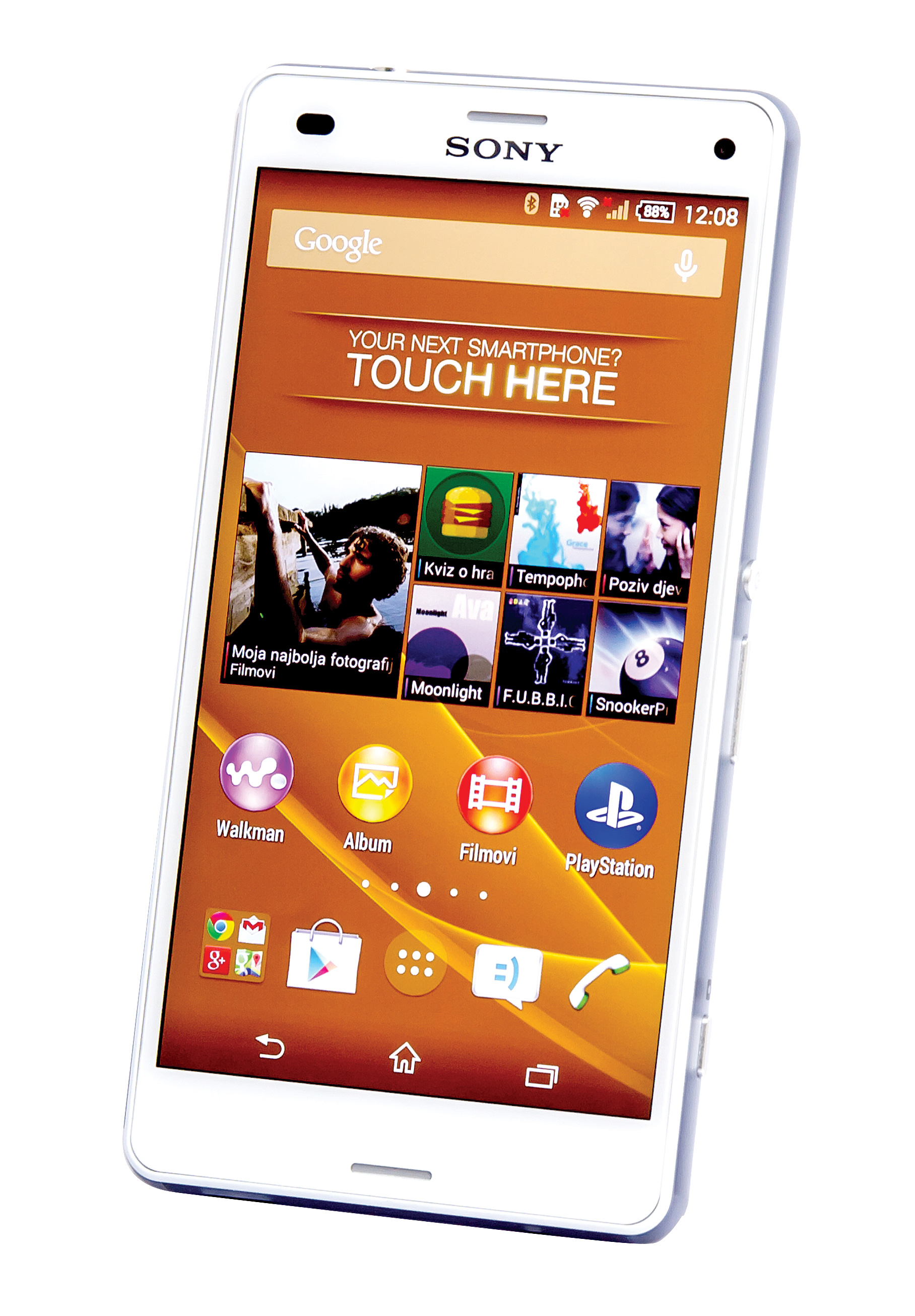 Vizualno, novi je Compact vrlo sličan starom modelu, a na boku ćete primijetiti nešto drukčiji, proziran finiš. Radi se o svojevrsnoj najlonskoj zaštiti u slučaju pada telefona. Što se tiče performansi, one su vrlo slične jačem bratu, s time da Compact ima 2 GB RAM-a (Z3 ima 3 GB), baterija je kapaciteta 2600 mAh (jača je za čak 300 mAh), a kamera je ista, 20,7-megapikselna. Kameri dajemo ocjenu "vrlo dobar" jer u pojedinim situacijama (zumiranje sitnih detalja, noćne fotke) Sony to može bolje napraviti, a to bolje očekujemo s prvim update-om softvera. Tako je barem bilo dosad.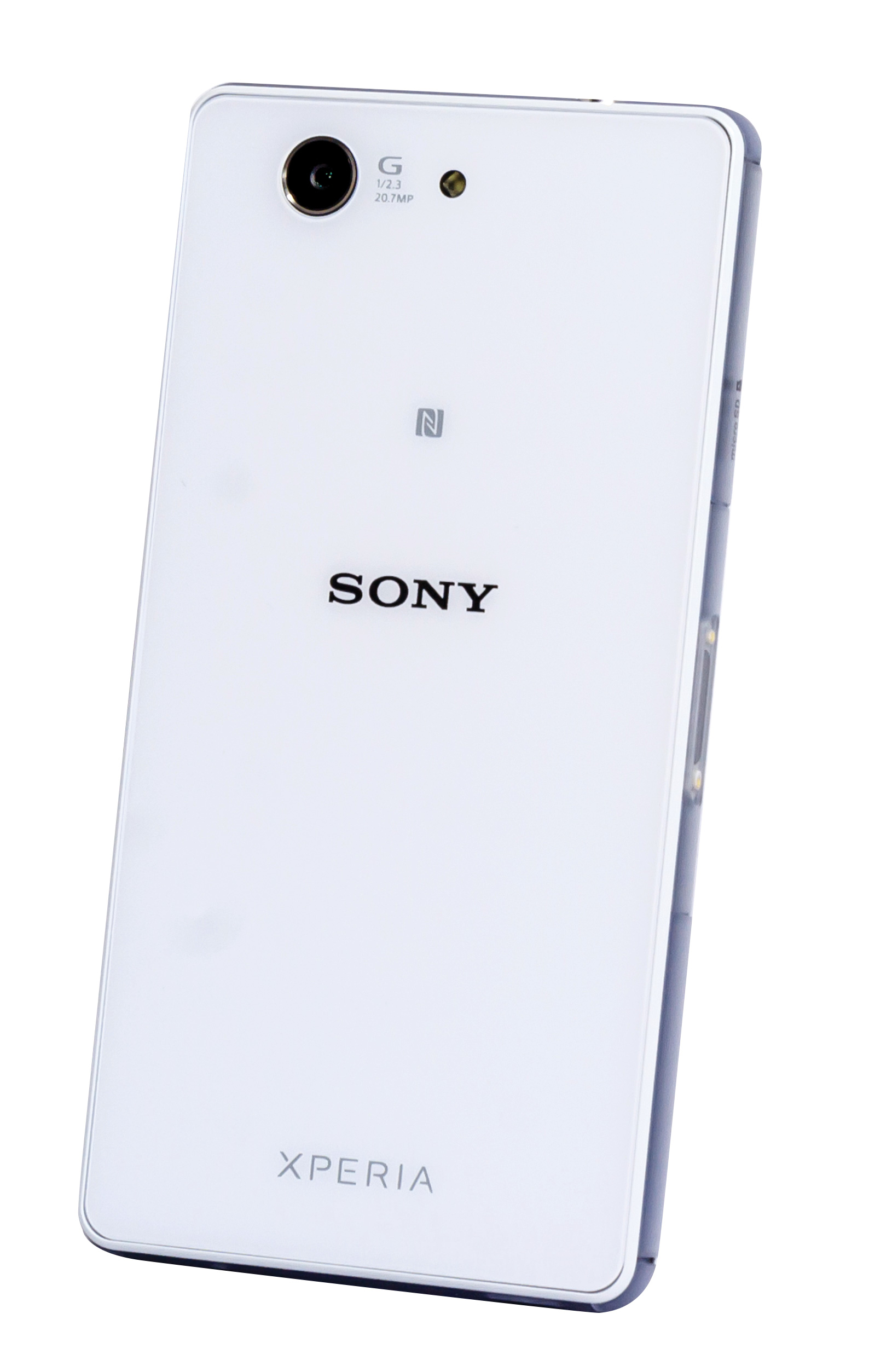 Compact odlično leži u ruci, možete ga nositi u prednjem džepu hlača, a sve na ekranu dostupno je na dohvat jednim prstom. Konkurencija svoje mini modele zaista učini minijaturnijima u svakom pogledu, dok Sony daje daleko više. Jasno, to ćete u konačnici i platiti, ali barem imate izbor.