Fractal Design nas i vas već neko vrijeme okupira svojim kućištima, ali to zapravo i nije čudno s obzirom na to da uspješno objedinjuju dvije najbolje osobine kojih u ovom segmentu nikad dosta – kvalitetnu izradu i dobar dizajn. Naravno, nije uvijek sve u tome, jer tehničke stvari poput nekih sitnica unutar kućišta (cabel managment, jednostavnost instalacije diskova u kaveze), mogu vas odvratiti od kupnje, no na njihovu sreću, tj. bolje rečeno znanje, Fractal i ovdje briljira.
Gledajući ga neko vrijeme na slikama, Define R4 uživo izgleda stvarno odlično, pogotovo s ovim Titanium Grey premazom prednje maske. Iako se na očigled čini kako bi mogao biti dosta lagan, sa svojih gotovo 13 kilograma on definitivno to nije.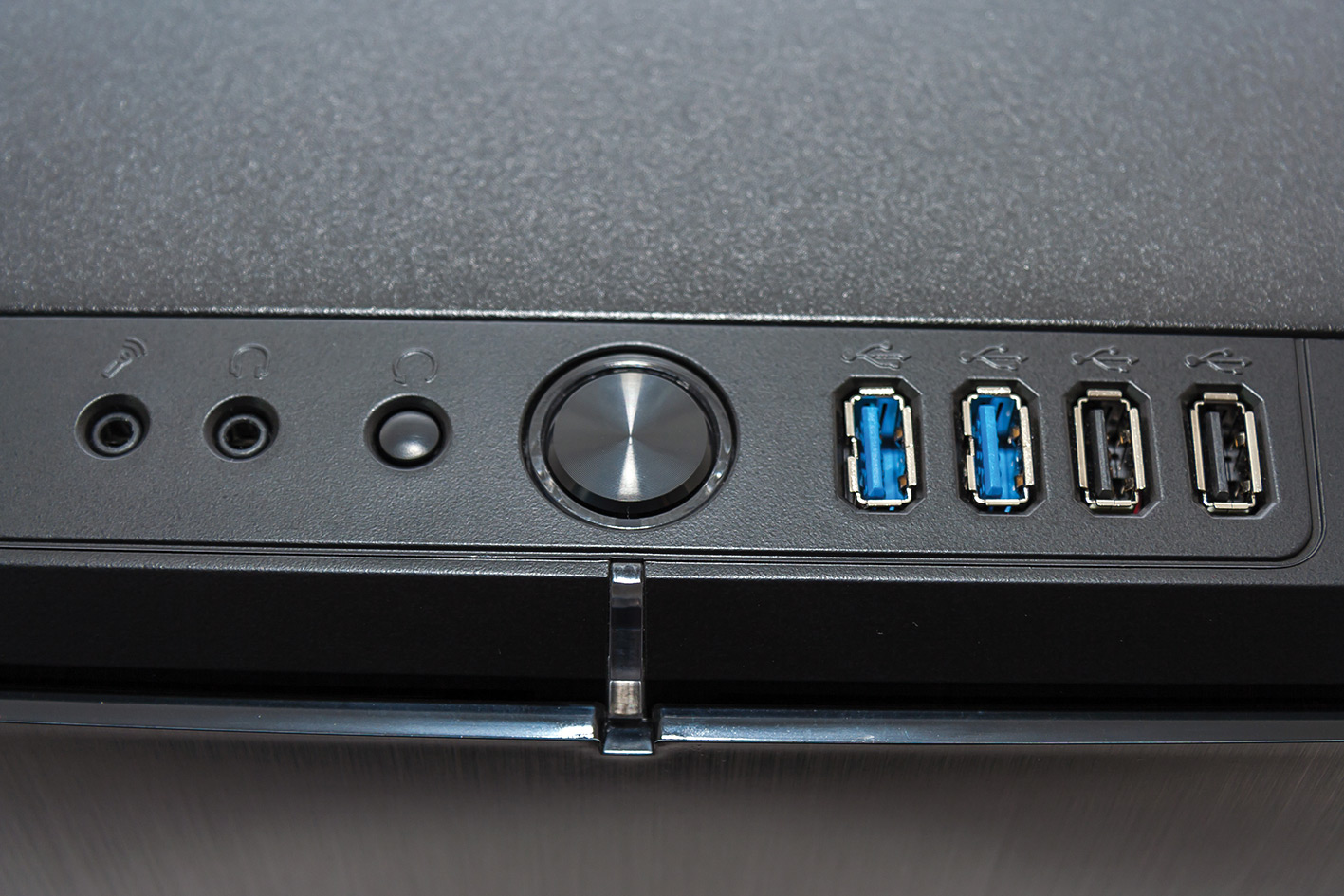 Gornja strana otkriva pregršt USB utora, po dva od USB 3.0 i 2.0, prekidač za paljenje, kao i manji za resestiranje, LED indikatore te mikrofonski ulaz i audio izlaz.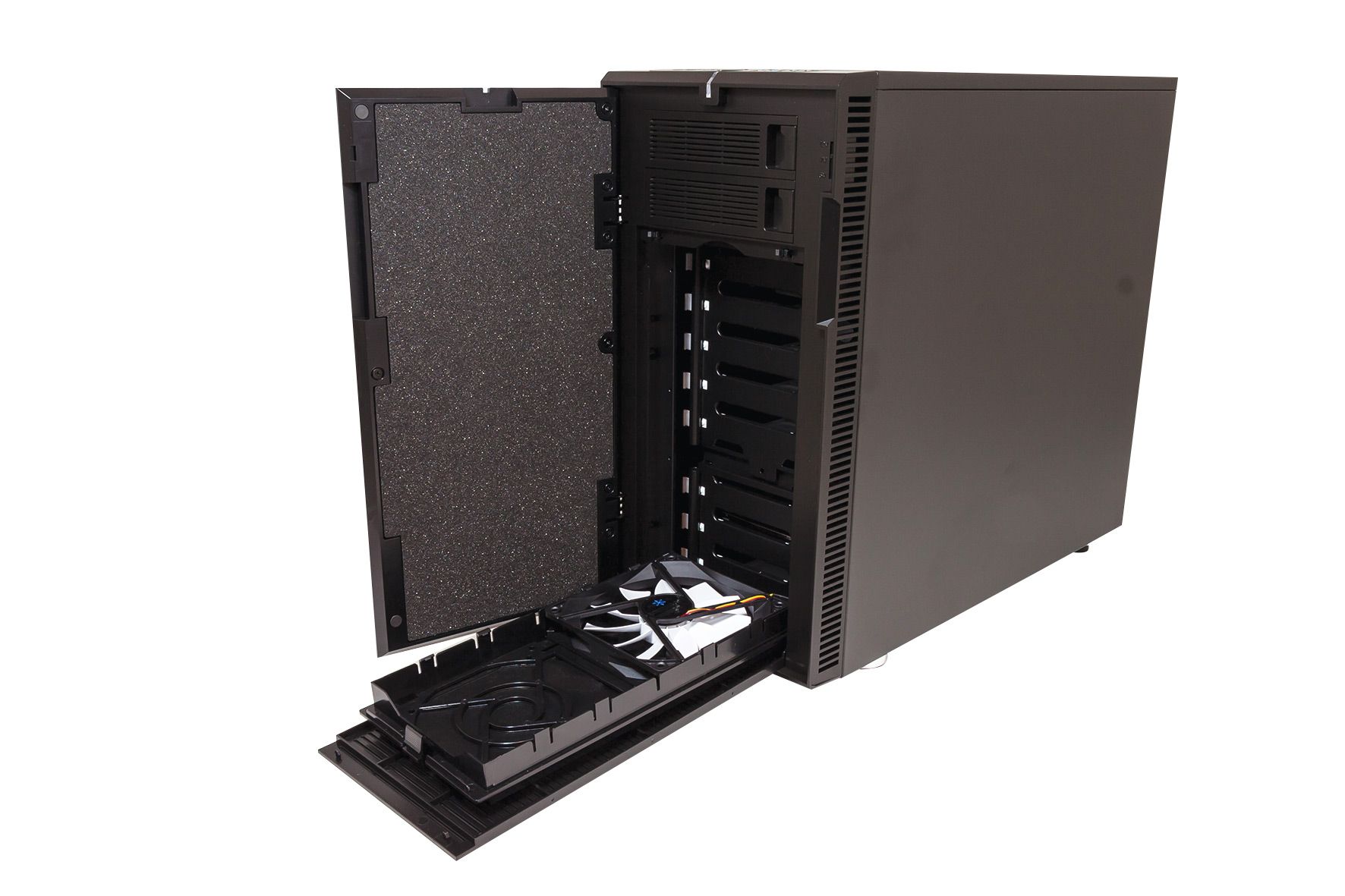 Prednja filtar maska lagano se skida, a tamo još lakše možete zamijeniti i ventilatore, od kojih jedan 140 mm Silent Series R2 dolazi predinstaliran. Vrata kućišta kriju debelu zvučnu izolaciju, što će se silent freakovima sigurno svidjeti.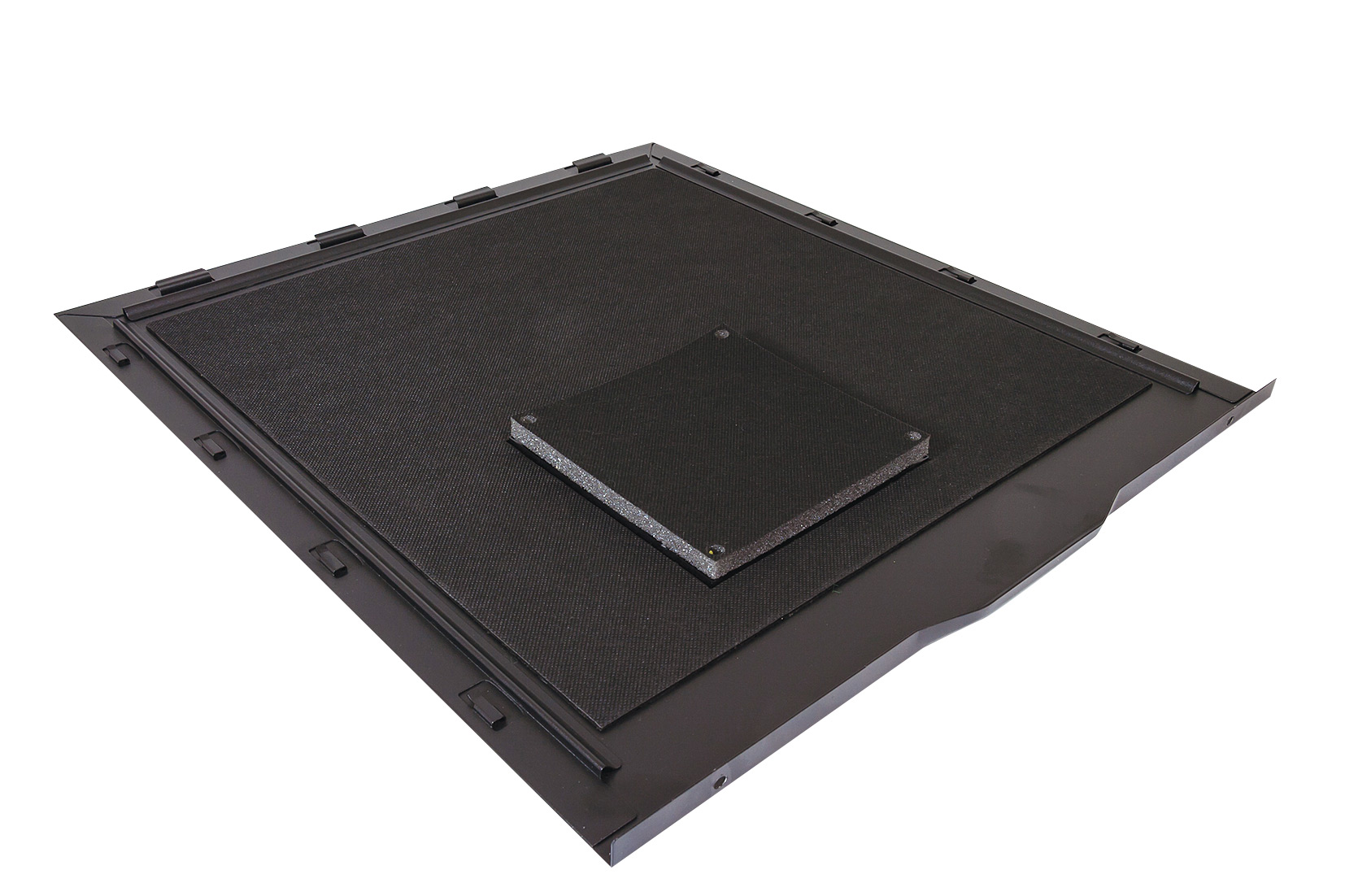 Zvučna izolacija nastavlja se i na bočnim stranicama kućišta, a ukoliko ga želite dodatno provjeriti možete skinuti pokrove koji zatvaraju otvore na koje idu ventilatori.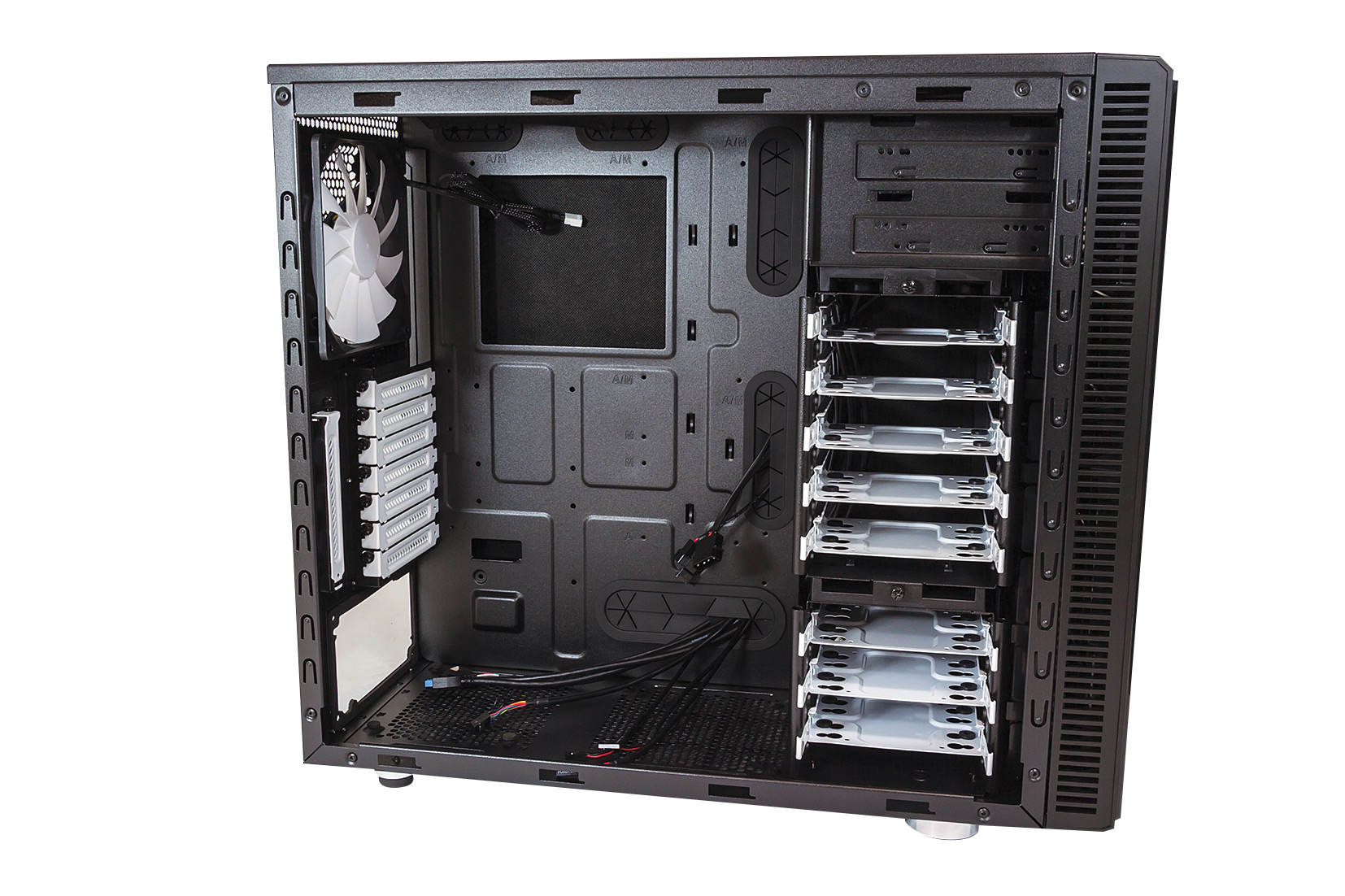 Utroba Definea R4 otkriva njegovu fleksibilnu unutrašnjost, pogotovo po pitanju kaveza za diskove, ali i odlični cable managment.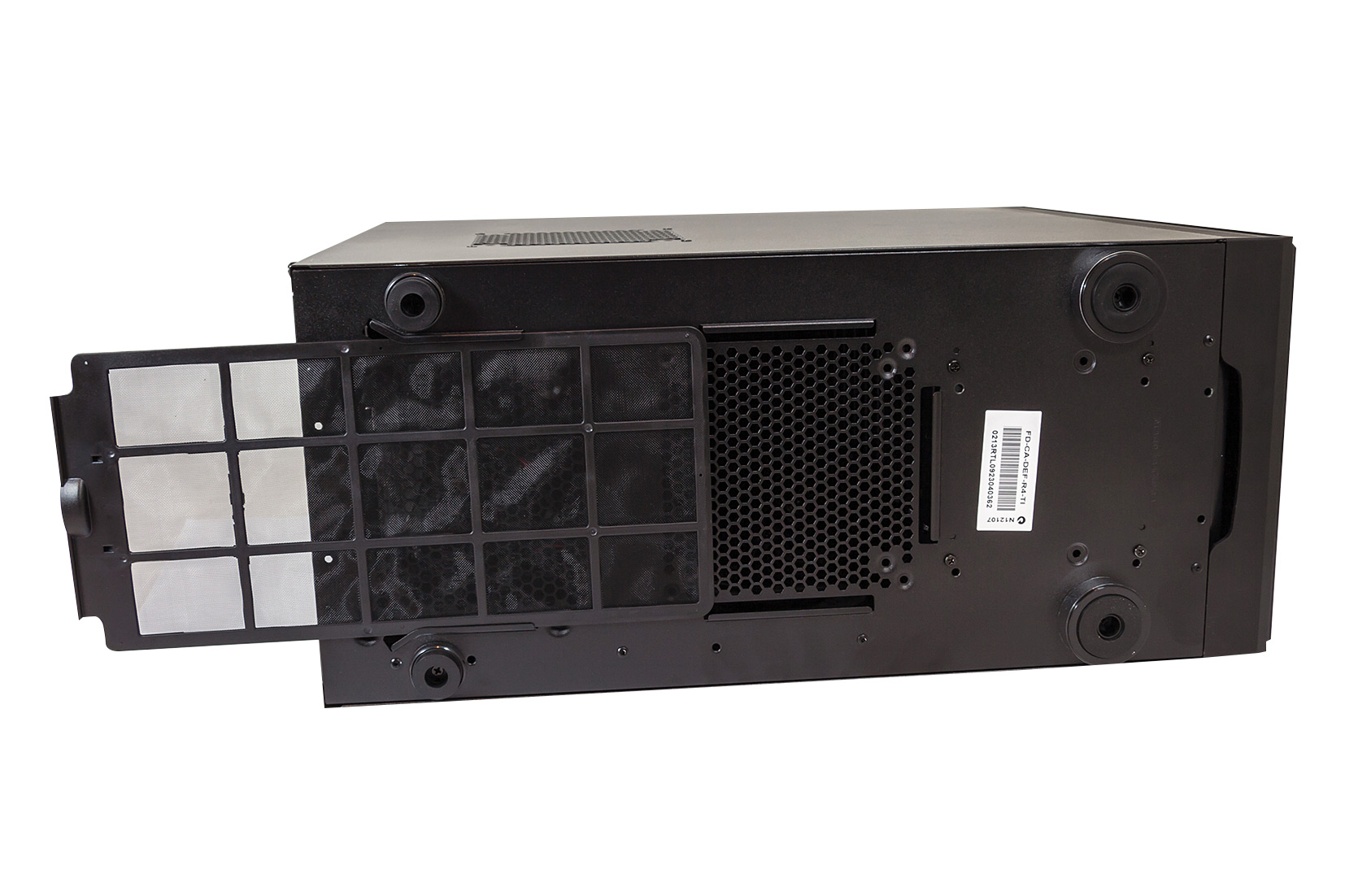 Na donjoj strani krije se filtar za prašinu tako da mirne duše možete okrenuti napajanje na donju stranu.